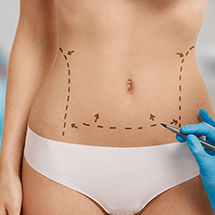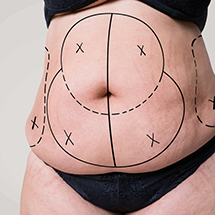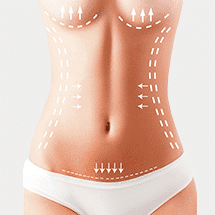 What is Mommy Makeover?
If you are considering post-pregnancy body contouring and looking to get back in your pre-pregnancy shape, a Mommy makeover in Karachi, Pakistan, is your way to go. 
This much-anticipated plastic surgery procedure is trending in mommies as it boosts their self-confidence and gives them a desirable body by making it; 
Firmer  

Well-Toned 

Sculpted 
Mommy Makeover Brings Numerous Benefits For All The Mommies:
We know how hard it is for a woman to get her pre-pregnancy body back. Childbearing and lactation both can bring about certain unwanted changes in your whole body that can diminish your self-esteem. This is where mommy makeover surgery plays a pivotal role by helping you get back that desirable body and enhancing your confidence. Mommy Makeover makes the right choice for all the mammas who want to
Remove sagging, excess skin
Reconstruct stretched/separated abdominal muscles (diastasis recti
Reduce stretch marks
Tone waist
Restore lost volume in different body parts
Lift droopy breasts
Book your free consultation today to know more!
[/vc_row_inner]
What Does A Mummy Makeover Include?
This personalized plastic surgery technique is a
combination of procedures
designed to address postpartum and breastfeeding effects on your face and body.  
It can include any of these techniques as per your body's needs and goals;
Tummy Tuck/Abdominoplasty: Your surgeon will perform this plastic surgery procedure for abdominal re-contouring. This procedure has further three types;
Full/Standard Tummy Tuck

Mini/Partial Tummy Tuck

Extended Tummy Tuck
Considering your specific body requirements, your surgeon will perform the most suitable type of tummy tuck. 
Liposuction

for the removal of excess fat stores

Breast Augmentation

or Breast Implants to address sagging breasts after lactation 

Thigh lift

and

Arm Lift

for restoring their volume 

Brazilian Butt Lift (BBL)

for volumizing your buttocks 

Some non-surgical treatments,

e.g., injectable for facial rejuvenation

  
Your surgeon will tailor this body contouring surgery considering your specific body goals and needs. 
What Is The Difference Between Mommy Makeover And Tummy Tuck?
The tummy tuck surgery focuses only on re-contouring your abdominal area to address belly pooch or excess fat and skin by tightening your abdominal muscles. 
On the other hand, A mommy makeover combines more than one cosmetic surgery technique that intends to sculpt your post-pregnancy body by focusing mainly on your;
Abdomen 

Breasts

Buttocks 

And some other body parts, including the waist, thighs, arms, etc., to restore lost volume. 

 
Does Mommy Makeover Include BBL?
The mommy makeover surgery can include a Brazilian Butt Lift (BBL) depending on the patient's body requirements. If multiple pregnancies have made your butts flatter, your surgeon will consider a BBL while performing a mommy makeover. 
What's The Recovery Period After Mommy Makeover?
Post-surgery recovery varies from patient to patient as this highly personalized cosmetic surgery procedure addresses individual body goals.
Generally, it will take around 4-6 weeks for all the discomfort to fade away and resume light daily activities. More importantly, choosing a well-qualified surgeon is the key who will perform this possibly highly-invasive procedure.
What Makes Dr. Arif Hussain Your Reliable Surgeon For Mommy Makeover?
Dr. Arif Hussain is the matchless cosmetic surgeon in town because he
Has experience of over a decade in performing hundreds of successful cosmetic surgeries
Holds clinical fellowship in aesthetic surgery from Toronto Plastic Surgery Institute
Always satisfies his patients to the fullest
Deals very professionally
Performs cost-effective surgical procedures
Uses advanced technology for seamless performance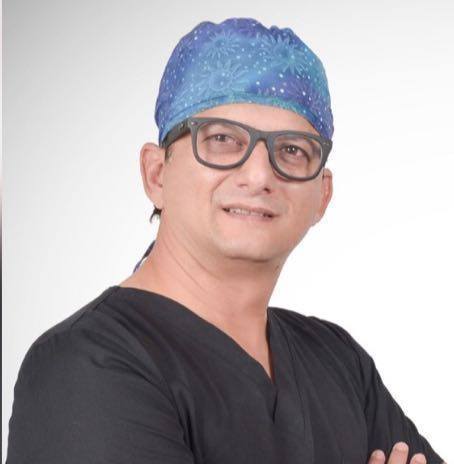 Dr. Arif Hussain
The key to minimizing the risks involved in any surgical procedure and a speedy recovery is approaching the best cosmetic surgeon in town. Luckily, a well-qualified and board-certified surgeon i.e., Dr. Arif Hussain is here to help.
What makes Dr. Arif the best cosmetic surgeon? He is the only surgeon in Pakistan holding a clinical fellowship in aesthetic surgery from the Toronto Institute Of Plastic Surgery. So, you don't need to look any further to get your tummy tuck done.